Testimonials
What the audience is saying:
"This show was so much fun!" – Billy 15yrs old
---
"Awesome and engaging for the kids. Displays and experiences were interesting to all ages. The kids loved it." – Nicky from Air Academy
---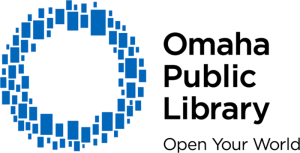 Our kids love Dr. Oxygen and his experiments. They love participating in the activities. When it's time for him to leave, they beg for more demonstrations! -Nereida from South Y.M.C.A.
Very entertaining!!! Students and teachers really enjoyed all of the examples. It was exciting and got the kids excited for science. -Erin from Indian Hill Elementary
We had patrons coming in an hour before the show to guarantee they got a spot! They all were so excited. One child left with a"That was awesome!" We definitely will ask Dr. Oxygen back! -Justine from Omaha Public Library Elkhorn Branch
Tim's show was amazing! Our students and staff were delighted. We will definitely have Dr. Oxygen back!  -Becki: The Hills Montessori
*Great use of humor!  Students loved the opportunity to make large bubbles. Very engaging presentation! -Stephanie Black, King elementary
Some of the many clients and companies we have performed for:
Omaha Public Libraries
Omaha Public Schools
Premier Academy of Elkhorn
Omaha YMCA's
Papillion Before and After School Programs
Numerous Omaha, Elkhorn, Papillion, Millard,Bennington, and surrounding area daycares
Boyscouts and Girlscouts of Omaha
Brighton Gardens Nursing Home
Area school Carnivals
*References available upon request.